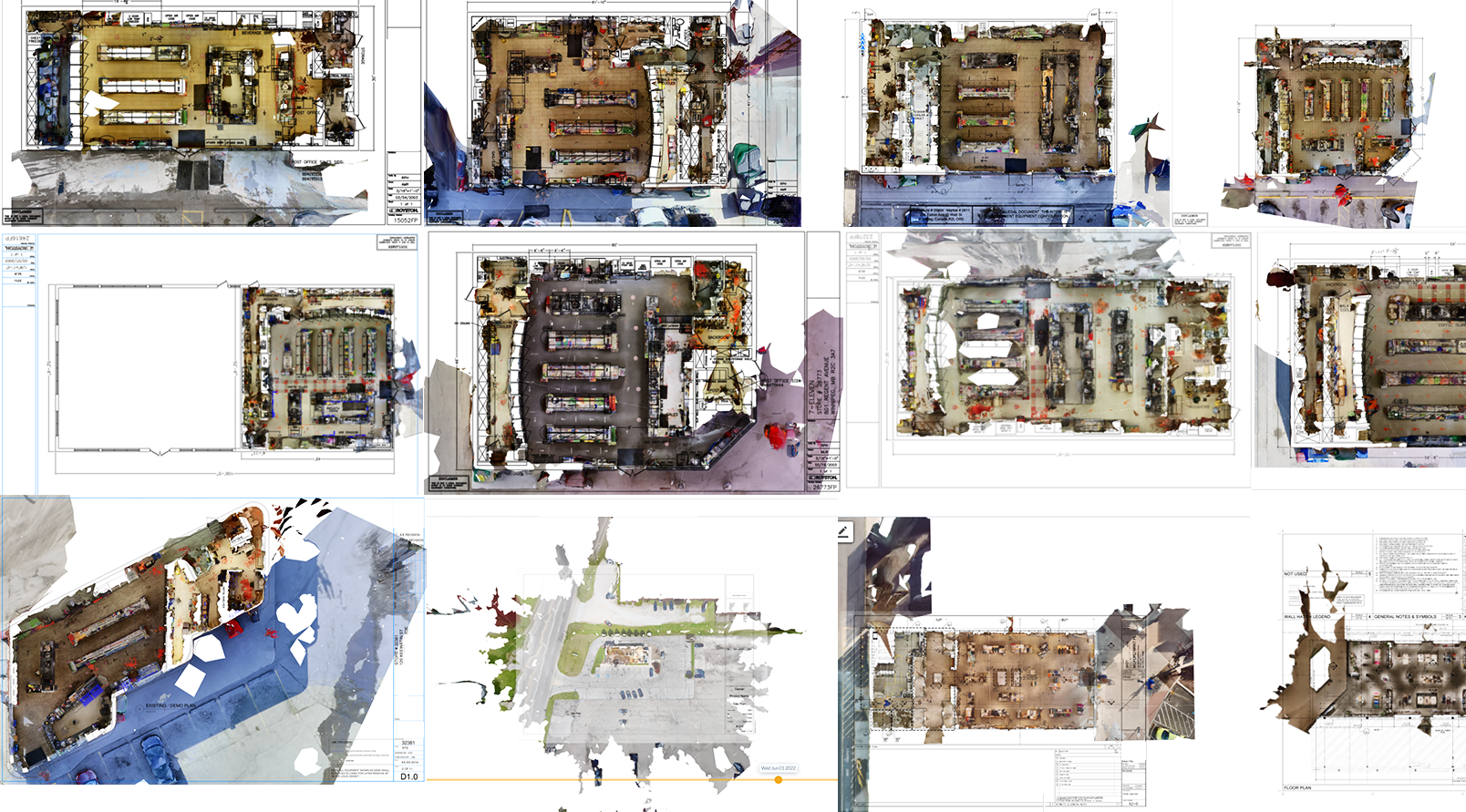 Reconstruct® innovates to offer new features and feature improvements with our customers at the center. But we can't have continuous improvement without customer collaboration. This past quarter, we connected with customers to see how we can improve their Reconstruct® experience! Here is what we came up with:
Capture the site overhead in 2D reality - Ceiling Ortho-Beta
Reconstruct's® Ceiling Ortho option allows you to take your project site's 360 reality captures and generate a 2D reflected ceiling reality map. This 2D reality map can also overlay on your reflected ceiling plan
How do you benefit from this collaboration?
See as-built the mechanical, electrical, plumbing, and low voltage above the ceiling to verify alignment with the existing structure.
No existing reflected ceiling plan as-built from the previous owner or landlord - No Problem! Reconstruct ceiling reality map provides enough detail to see and measure what is above and if a 2D CAD or BIM is needed, designers can use Reconstruct® as a baseline measurement to create them.
As-built record of above ceiling work if any re-work or required inspections after the ceiling installation.
With regular capture, track progress, and communicate issues in 2D.
See more of the job site frame of view - Improved Zoom Out in 360 Reality captures
Reality captures in Reconstruct® now offer a wider field of view (120 degrees) when zooming out in a confined work area.
How do you benefit from this collaboration?
Wider field of view capabilities will give viewers of the capture a broader idea of the workspace you're trying to share in your reports. If a Reconstruct® user is viewing an electrical panel but also needs to see associated electrical wiring, they can zoom out further to a 120-degree field of view to see if conduits are in the correct place or plan for any conflict.
Faster model loading times = More Efficiency - Optimized Loading Time in Viewer
The point cloud and mesh viewer now have separate viewing options when you jump into the viewer mode. This option stops the loading of reality and texture meshes at the same time.
How do you benefit from this collaboration?
Optimized loading time means you can look into either model type faster when your stakeholders need a quick site report. A Reconstruct® user wants to perform some measurements and do a QC check on some newly installed fixtures. By offloading the textured mesh, the user can complete these tasks faster.
Add more projects and users with less time and headaches - Bulk Automation for Multi-site Store Development Teams
Import large sets of existing store development data (e.g. store #, name, address) and user lists and permissions to automatically create Reconstruct® projects and assign users.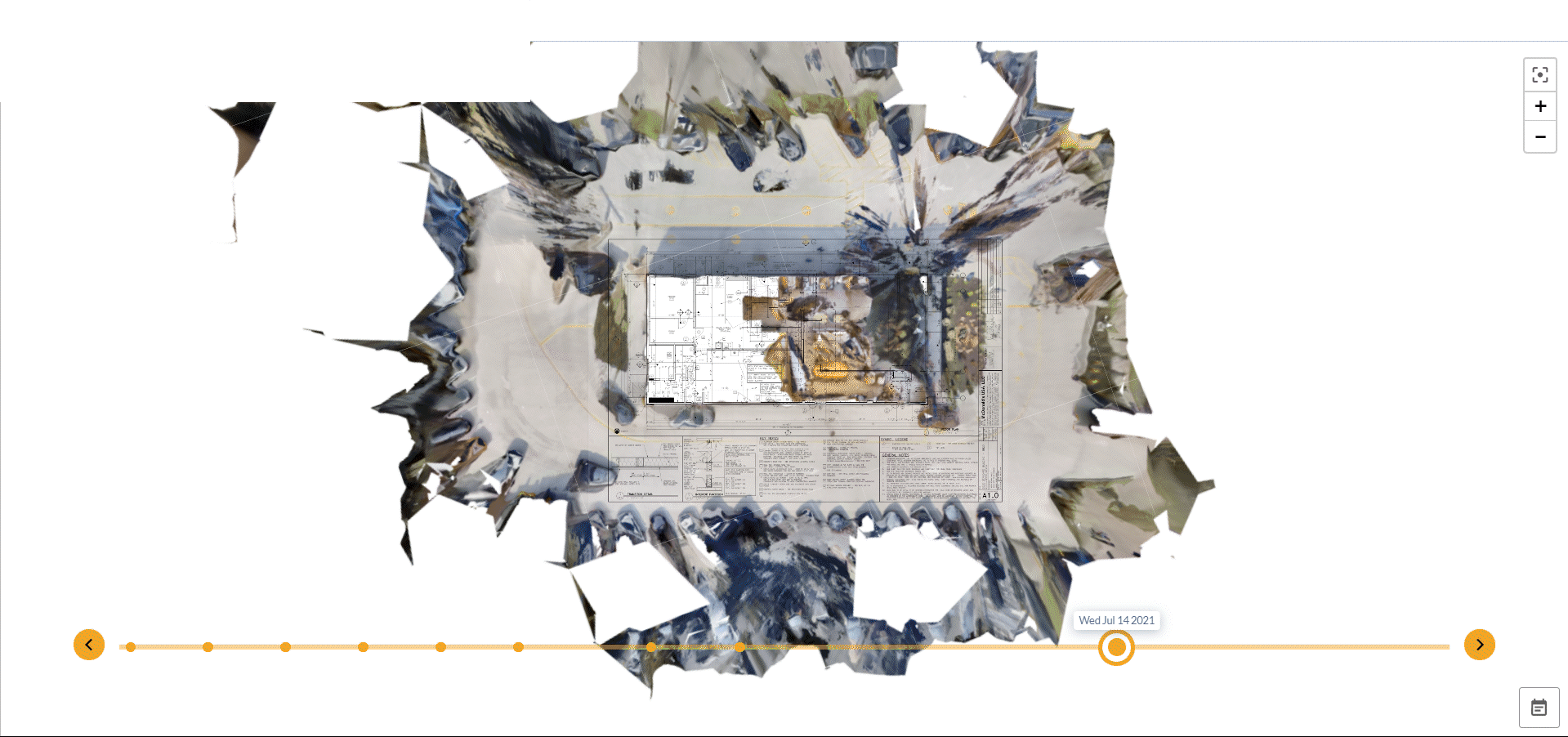 How do you benefit from this collaboration?
Say goodbye to manual entry when managing an extensive portfolio of projects and users simultaneously. A Reconstruct® retail store customer successfully used this update for their 400 multi-site projects by automatically creating up to 25 stores weekly and adding 50 users to each of the projects.
We look forward to continued collaboration!
"If you want to go fast, go alone; if you want to go far, go together" - Anonymous
Thoughts on how Reconstruct® can improve your or your customer's user experience? Contact your dedicated Customer Success Manager to start the collaboration.