Generate Cleaner 360 Site Captures with Reconstruct's Image Enhancer

Neal A. Patel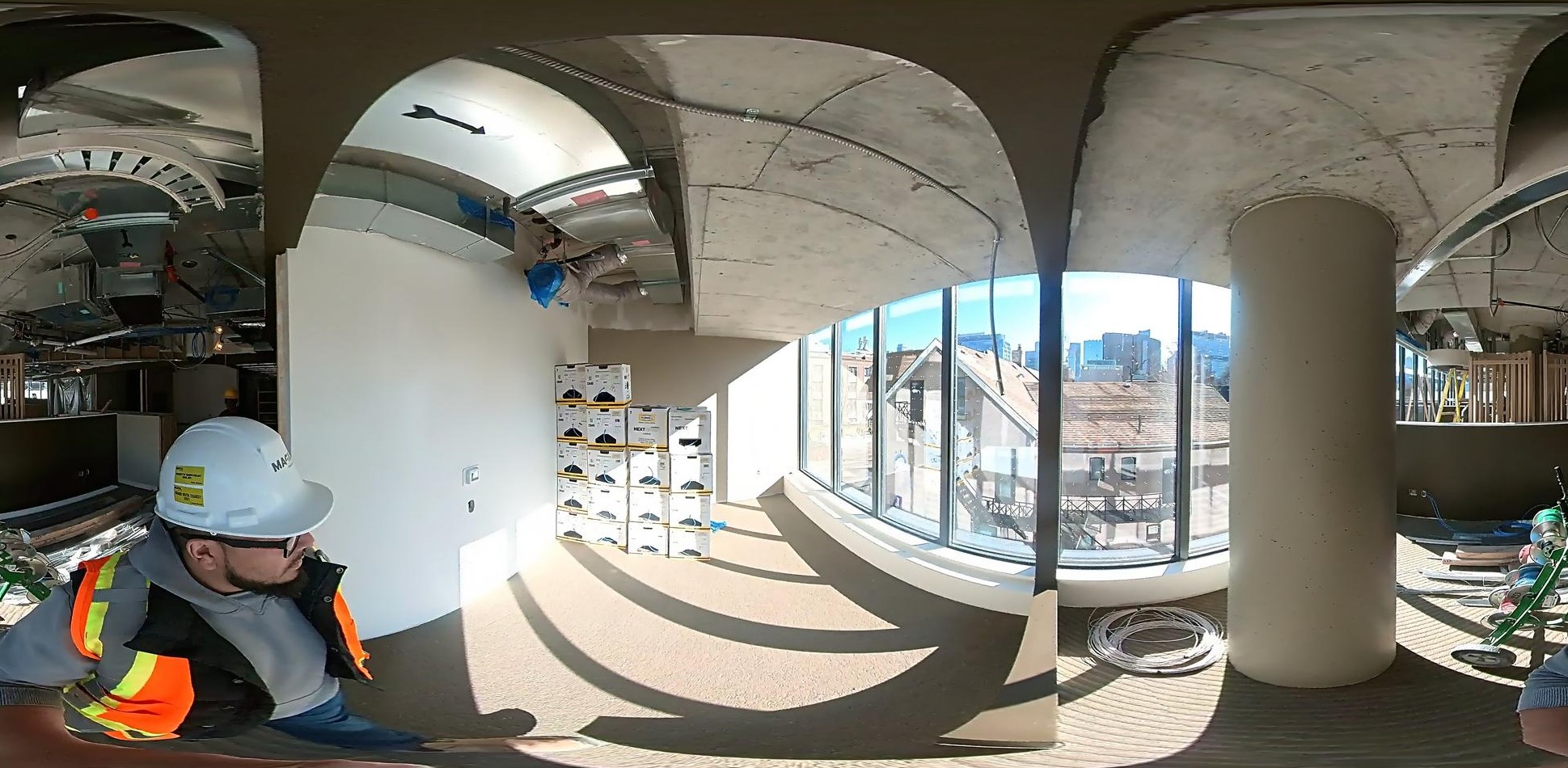 The bread and butter of Reconstruct is a high-quality digital site experience. We are pleased to say we've just made this experience better! We have built an image enhancer to produce higher-quality 360 images for you and your team to explore. There are a few key benefits to enhanced images.
Better first-time captures
360 captures do not always come out the way we want, and we end up with a blurry capture and frustration after walking the entire job site. This is due to several factors - shaky hands, the camera being mounted on a hard hat, or moving too fast.
Reconstruct's image enhancer update automatically reduces the blurriness for 360 video frames, leaving you with better first-time captures and fewer frustrations.
360 capture of concrete rebar for inspection before (top) and after (bottom) image enhancement
More detail for enhanced collaboration
360 site captures help bring the site to anyone and anywhere 24/7. However, if the capture taken is not the sharpest, then visual communication for enhanced reporting or collaboration is a bust.
Reconstruct image enhancer automatically sharpens details, leaving the capture taker confident they are visually communicating the site. The sharper details provide images that teams can use to discuss critical phases in the construction process, such as locations of in-wall rough-ins before the drywall is hung.
360 capture of concrete block wall for reporting before (left) and after (right) image enhancement
Better visibility for quality control
For indoor construction spaces, whether it is not enough natural indoor lighting coming through the wall openings or temporary indoor lighting, this can cause 360 image captures to be blurry. You either try and add a secondary lighting source such as your smartphone camera or flashlight for results that are not much better than before. Like a blurry capture, you are frustrated with a poor outcome after spending time walking the entire site with a flashlight.
The image enhancer will automatically detect and correct the light and color in images captured in darker space, these darker images to conditions that are more visually digestible. Better quality images can help with progress monitoring during the construction phase and quality control management during the close-out phase.
360 capture of construction site walk before (top) and after (after) image enhancement
About Reconstruct
Reconstruct's patented technology enables more thorough and efficient building inspections while delivering a digital twin of each structure for future operation and maintenance. For more information on Reconstruct, contact us here.