How To Choose the Right Reality Capture Approach For Your Project
Scotty Greenburg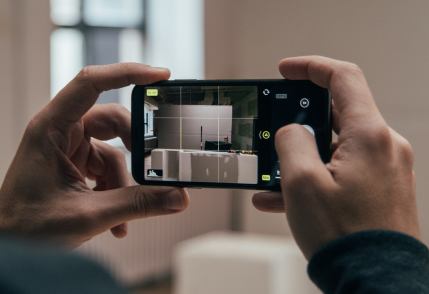 A Q&A with John Jurewicz, Director of Innovation, Walbridge and John Brown, Supervisor - Reality Capture, General Motors
"Reality capture" is a cool buzzword within construction technology. Yet construction teams struggle to find answers to questions like: Is reality capture worth it? When should I use reality capture to monitor construction progress? What type of reality capture should I use for my project for progress monitoring and quality control in construction?
Reconstruct's CTO and Co-Founder Mani Golparvar interviewed experts on the subject to find answers. John Jurewicz, Director of Innovation at Walbridge and John Brown, Supervisor - Reality Capture at General Motors are highly respected construction management professionals who use these types of technology in their everyday jobs. This video and blog post provides two different yet complementary perspectives on construction management and reality capture. John Brown provides the narrative from an owner's perspective, while John Jurewicz shares best practices from a general contractor's perspective.
This video and the below exchange was extracted from a Reconstruct webinar on reality capture last July 22, 2021.
Watch the 3-minute webinar video summary here
Mani G: Over the past 10 years, there has been a surge in usage of reality capture data. Construction management professionals use different types of reality capture such as drones, laser scanning and 360 photos. How do you choose the most appropriate type of reality capture for your projects?
John B: We've broadened the types of technologies that we've had because not everybody always needs the highest precision data. What really drives us now is project need. What is the end user's requirement for the information that we are collecting for them?
Accuracy is extremely important, specifically for as-builts.
Mani G: How do you compare types of reality capture by speed, accuracy and cost?
John J: The speed is needed to get ready for the construction meeting. Whereas conventional scanning, even if we spent the money, we couldn't get it ready on time.
John B: What drives us as to what type of technology to use and how to apply the resources is safety. For us 360 imagery and other types of photogrammetry are a safer alternative to scanners at most times.
John J: You don't have to do high-end everywhere; you do high-end where it matters. That's what we've learned in the last few years.
Mani G: How do you integrate various forms of reality capture?
John B: I look at being able to integrate all types of reality capture data into one environment as imperative. If I have to have 5 or 8 softwares to be able to deal with a given data set then it is of no value to me. Being able to integrate into one software and leverage various types of precision and accuracy and capture, it's obviously going to be beneficial to us.
John J: What is it that you are going to do with this data? If you're doing virtual tours because they can't be on site, that's one thing. If you are documenting accurate as-builts for someone following you, coming in as process line or equipment (team member), that is a whole different scale of accuracy. What I try to do with the teams is to see where we can apply resources and do they have enough resources to be successful?
Mani G: Which KPIs matter most to you?
John B: For us, applying technologies and data collection processes and how we are going to achieve data collection goals are all centered around how safe is it? Is it better for the company for us to be able to review this type of data as opposed to sending people on plant floors. Those are the benchmarks we set whether we are doing a good job or not.
John J: If you can do a meaningful virtual tour with 360 imagery, people can really feel that they are onsite. And if you are able to measure from that and see clearance, our field guys immediately find value because they don't have to spend time and money going onsite. They can log in, see it and make decisions.
John B: It (remote construction progress monitoring) really changed the way that we do our work. If you talked to me 2 years ago and said, hey we are going to do everything virtually moving forward, I would have thought you were crazy. We're at a point now where it is accepted, it is expected, and it has become mainstream.
About Reconstruct
Reconstruct is the leader in remote quality control and construction progress monitoring. Reconstruct's Visual Command Center is the only solution that combines, reality capture, design and schedule, ensuring full project visibility while boosting coordination and quality. For more information on Reconstruct, contact us here.